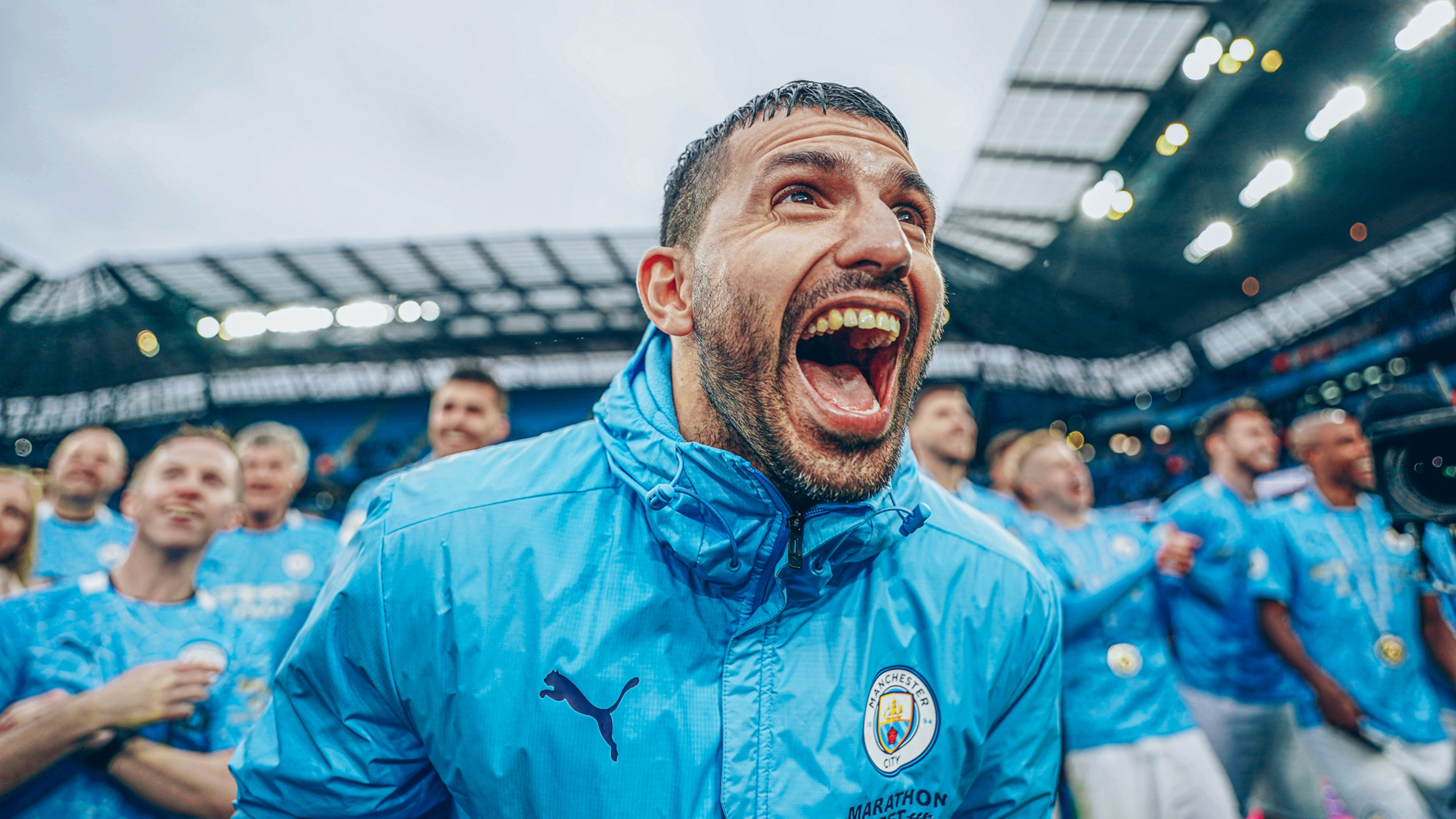 Les plus belles images de 2021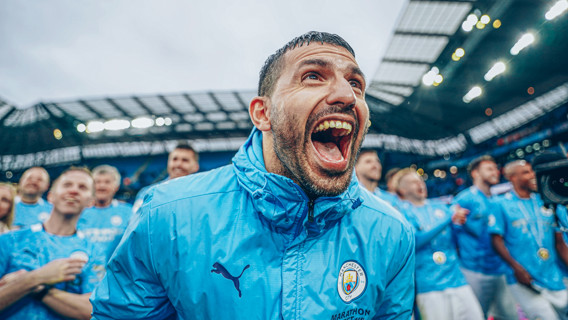 Revivez les plus beaux moments de l'années écoulées, des succès aux nouvelles signatures...
1

1

COLIN THE KING : A banner is unveiled at the Etihad Stadium in memory of Manchester City legend Colin Bell, who passed away at the age of 74, 5th January 2021.

2

2

FITTING FAREWELL : City players wear no.8 shirts in tribute to Colin ahead of our Carabao Cup match at Old Trafford the following evening, 6th January 2021.

3

3

WEMBLEY-BOUND : John Stones wheels away in celebration having given City the lead in our 2-0 Carabao Cup semi-final victory over Manchester United, 6th January 2021.

4

4

WINTER WONDERLAND : Snowfall at the City Football Academy, 25th January 2021.

5

5

ANFIELD HOODOO BROKEN : Phil Foden completes the scoring as City win at Anfield for the first time since 2003 with an emphatic 4-1 triumph, 7th February 2021.

6

6

WONDERGOAL : Caroline Weir rounds off a memorable 3-0 Manchester derby win with an exquisite 20-yard chip, 12th February 2021.

7

7

NHS TRIBUTE : The Etihad Stadium is lit up in blue to mark one year since the UK Covid-19 lockdown began, 23rd March 2021.

8

8

HONOURABLE EXIT : City exit the UEFA Women's Champions League quarter-finals at the hands of Barcelona despite a 2-1 victory against the eventual competition winners, 31st March.

9

9

DORTMUND DELIGHT : Riyad Mahrez makes no mistake from the spot away to Borussia Dortmund, as City reach the Champions League semi-finals for only the second time in our history, 14th April 2021.

10

10

FOUR IN A ROW : Aymeric Laporte's late header earns City a record-equalling fourth successive Carabao Cup, as Guardiola's men play in front of 8,000 fans for the first time in more than a year, 25th April 2021.

11

11

PREMIER LEAGUE 2 CHAMPIONS : City's Elite Development Squad win a maiden Premier League 2 title courtesy of a 4-0 win away to Tottenham, 30th April 2021.

12

12

CHAMPIONS LEAGUE FINALISTS : Riyad Mahrez is on target as City secure a 4-1 aggregate win over Paris Saint-Germain to reach a first Champions League final, 4th May 2021.

13

13

TITLE SECURED : Players and staff celebrate becoming Premier League champions with a party at the City Football Academy, 11th May.

14

14

UNDER-18 PREMIER LEAGUE WINNERS : City's U18s secure the Premier League North title with a 1-0 win over Burnley, 12th May.

15

15

NATIONAL CHAMPIONS : Carlos Vicens' U18s beat Fulham 3-1 at the Academy Stadium to be crowned outright Premier League U18 winners, 22nd May.

16

16

GRACIAS, SERGIO : Record goalscorer Sergio Aguero poses for photos with Khaldoon Al Mubarak and his career trophy haul at City ahead of his final match at the Etihad Stadium, 22nd May 2021.

17

17

WELCOME RETURN : 10,000 fans are allowed back inside the Etihad Stadium for the first time since the first COVID-19 UK lockdown in March 2020, as City lift the Premier League trophy, 23rd May 2021.

18

18

SERGIO SWANSONG : Sergio Aguero grabs two late goals from the bench in a 5-0 win over Everton, his final match at the Etihad Stadium, 23rd May 2021.

19

19

A LEGEND DEPARTS : Sergio Aguero makes his way back to the Etihad Stadium changing room for one final time, 23rd May 2021.

20

20

THE BOSS : Pep Guardiola is named Premier League manager of the season after guiding City to a third title in four seasons, 24th May 2021.

21

21

WELCOME, JACK : Manchester City sign Jack Grealish on a six-year-deal from boyhood club Aston Villa, 5th August 2021.

22

22

OLYMPIC GOLD : Janine Beckie poses with her medal after helping Canada achieve gold at the Tokyo Olympics, 6th August 2021.

23

23

CLUB LEGEND : A statue of former City captain Vincent Kompany is unveiled at the Etihad Stadium, 28th August 2021.

24

24

EL MAGO : David Silva's decade of stellar service is also recognised with a statue at the Etihad Stadium, 28th August 2021.

25

25

STAMFORD BRIDGE STATEMENT : Gabriel Jesus grabs the only goal of the game as City secure a vital 1-0 win away to title rivals Chelsea, 25th September 2021.

26

26

PALMER IMPACT : 19-year-old Cole Palmer celebrates his first Champions League goal in City's 5-1 win away to Club Brugge, 19th October 2021.

27

27

REMEMBRANCE DAY RAINBOW : A rainbow appears above the Etihad Stadium during the Remembrance Day minute's silence between Manchester City and Crystal Palace, 30th October 2021.

28

28

SNOWSTORM : Kyle Walker battles the elements in City's 2-1 win over West Ham United, as heavy snow hits the Etihad Stadium, 28th November 2021.

29

29

HISTORIC STRIKE : Ellen White celebrates with City teammate Georgia Stanway after becoming England's record goalscorer, 30 November 2021.

30

30

STERLING CENTURY : Raheem Sterling celebrates his 100th Premier League goal after finding the net against Wolves, 11th December 2021.

31

31

500 NOT OUT : City's 500th goal under Pep Guardiola is secured with Phil Foden's opener in our 7-0 win over Leeds United, 14th December 2021.

32

32

RECORD BREAKERS : City's 4-1 win at Newcastle brings up an 18th league triumph on the road across 2021, an English top flight record, 19th December 2021.

33

33

FITTING FINALE : Players celebrate a 1-0 win at Brentford, which extended our English top flight record to 36 wins in a calendar year and 19 on the road, 29th December 2021.